Secretary Treasurer
Dave Hannon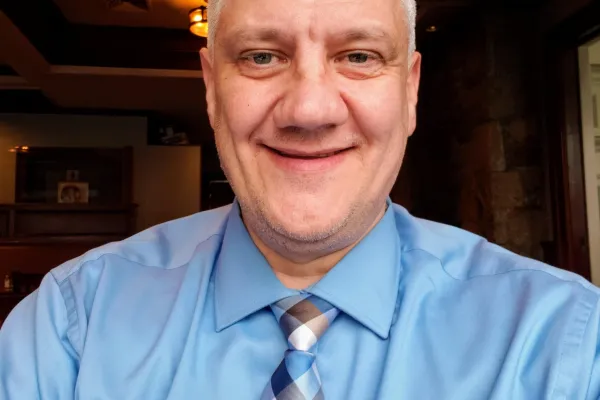 Email
dhannon@westernctalf.org
My name is Dave Hannon and I'm the Secretary Treasurer of the Western Connecticut Area Labor Federation. I'm currently the Secreatry/Treasurer of my affiliate, Connecticut Health Care Associates (CHCA) District 1199, which is part of the National Union of Hospital and Health Care Employees and an independent affiliate of AFSCME. 
I came to the labor movement later in life through the dead end paths of business sectors where organized labor either ceded power in the past or where it never expanded to at all.
I worked in retail in the late 90s and saw the cratering of that industry in the early days of online retail. Later, I worked in restaurants where my most vivid memory is being fired one night because I cut my hand and the owner didn't want to deal with the hassle of worker's compensation. I worked as a temp in warehouses where unions were busted; and manufacturing facilities where unions were neutered to the point of obsolescence by tiered wage systems, where those with the most seniority sold out younger, less senior members for a few dollars more.
Finally, I got a job at an area psychiatric hospital. The pay and benefits weren't great, but at least I would be in a union. When I finally got acclimated, I was disappointed because members were uninterested and the local was weak. We didn't even have a steward because no one would do it.
So, I volunteered. I'll admit, I didn't have a clue what I was doing. But it made sense to me that anything I wanted to accomplish had to start with me talking to my coworkers. And it worked. It worked so well that I got myself on the radar of management. They liked having a weak and disorganized union in their facility and they didn't appreciate me starting trouble. I continued to work towards internally organizing my coworkers until I was brought on as staff for CHCA. One of my proudest accomplishments is that my former workplace now has elected officers and stewards.
In the first two years of working for CHCA, I helped organize over 500 workers at Norwalk Hospital and 900+ workers at Danbury Hospital, negotiating all three initial contracts, as well as successor contracts in other facilities. I was elected, then re-elected, Executive Secretary of CHCA and later took over as Secretary/Treasurer after my colleague went out on leave after a horrible personal tragedy. During the 2018 elections, I spent many weekends canvassing for union endorsed political candidates like Julie Kushner and Jorge Cabrera, as well as helping out personally with special election campaigns for Kate Rivera in Bridgeport and Tammy Exum in West Hartford. 
My vision for the Western Connecticut Area Labor Federation is not complicated. I have an unwavering belief in the necessity and the power of workers joined in solidarity. We must model and practice solidarity and support both our union sisters and brothers and those workers who don't have a union. We must support and defend their rights to collectively bargain and to strike if necessary. We must elect politicians who believe in and will work towards better opportunities for working people, freedom to collectively bargain and accountability and transparency for corporations and other employers in the state.