WCTALF Secretary-Treasurer Spotlighted in AFL-CIO Newsletter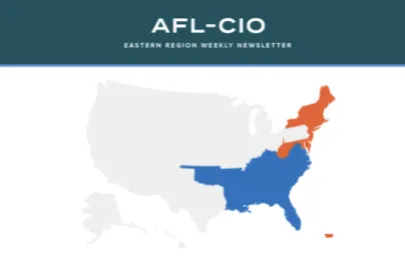 The AFL-CIO Eastern Region Weekly Newsletter featured a familiar face in their June 24th edition. Dave Hannon, the secretary-treasurer of the Western Connecticut Area Labor Federation, was featured in the 'Local Union Coordinator Spotlight' section. 
The section highlighted the work Hannon has done as a "local union coordinator between Connecticut Health Care Associates (CHCA) District 1199, which is part of the National Union of Hospital and Health Care Employees and an independent affiliate of AFSCME" and the ALF.
The newsletter went on to say about him that "[o]ver the past several years, Hannon has worked to rebuild the area labor federation when it underwent structural changes. His hard work and dedication to the labor movement is incredibly appreciated each and every day."